Concrete Form Baskets
If you have invested money in a quality crane truck, now may be the time to invest in quality material handling equipment. In the past two decades we have proven to be the leader and innovator of material handling baskets. WTF designs and manufactures the highest quality concrete forms baskets in the industry.
Full Panel Baskets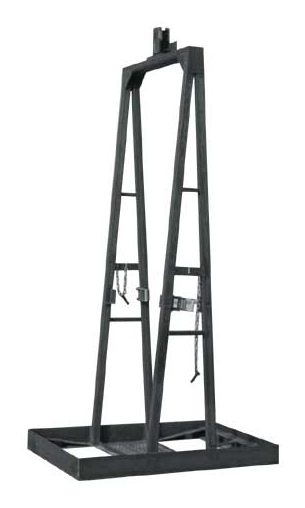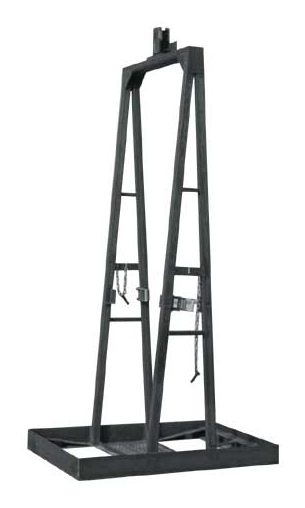 WTF builds heavy duty baskets. Each full panel basket is equipped with two 2"x12' nylon straps with a ratchet handle and four wear pads. The Baskets are built with a taper at the base to add additional stability to concrete forms being stored. The capacity of the forms held in each basket is determined by your crane's lifting capacity.
Expanded metal is placed in center of basket to allow for storage of accessories needed on the job site.
Heavy Tube construction allows minimal bracing leading to easier concrete form storage and removal. Because of lighter construction many concrete form baskets in the industry require additional side bracing. This type of basket construction can create additional labor when removing or storing concrete forms.
When ordering please specify lifting bell or loop.
A-Frame Basket available for all heights on 36" wide panels. Safety chains are also included in A-Frame baskets.
48" stacker basket also available. Comes with 4 straps.