Post and Beam Formwork
WTF has designed Post & Beam Systems for many applications in the International and Domestic markets. Our Post and Beam Form Work is optimally designed to produce variable concrete sections, keeping concrete forming costs to a minimum.
The design process is centered around the customers needs by providing the following options:
Combination of any structural members: Post, Beam, Walls and Deck.
Blocked-out areas for Beam interconnection.
Fixed or adjustable Post & Beams.
Arched Beams and Round Columns Form Work available.
Decorative Cantilever Beams and Deck available.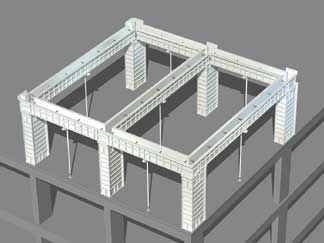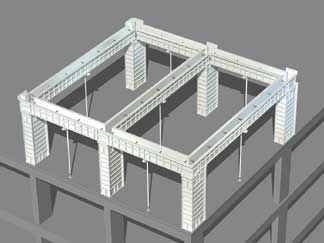 Formwork Beams are designed with drop head jack post to enable stripping of concrete forms once minimum required strength is achieved. The drop head stays in place until design strength is reached.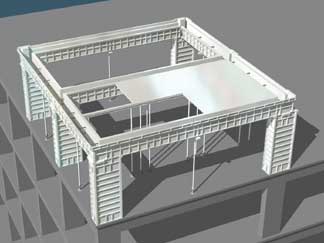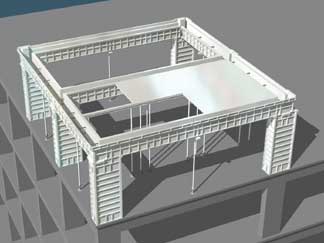 Deck Formwork may be incorporated into the Post & Beam System.
Post and beam formwork construction animation